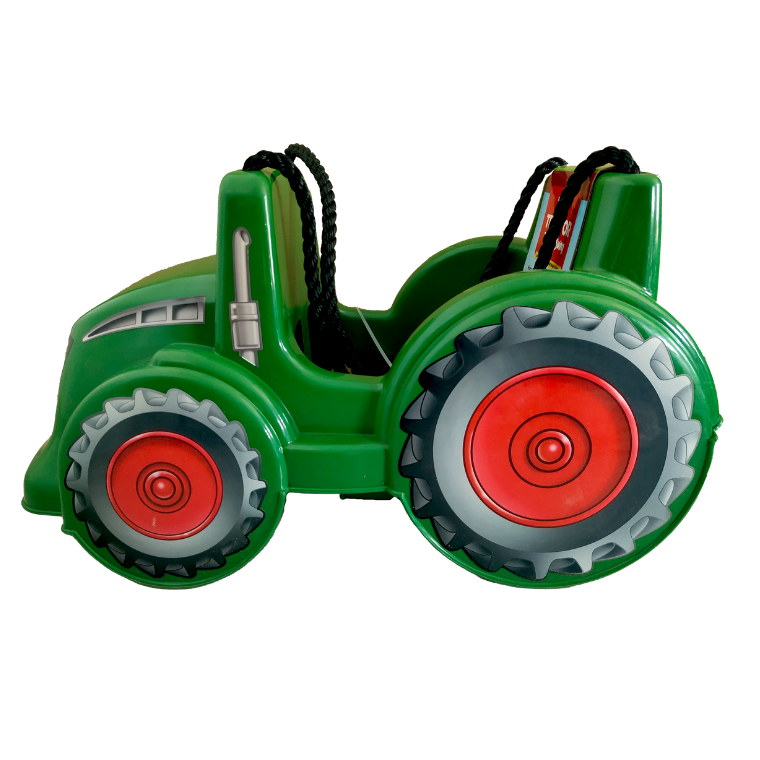 Tractor Toddler Swing
$39.99 USD
Get your little farmer enjoying the outside early in this sturdy and safe push swing that includes a full bucket seat, t-bar with large leg opening, and adjustable waist strap for a safety belt. 50 lb. capacity. Constructed of ABS plastic known resistance and toughness. Weather resistant rope. Fully assembled and ready for your garden, playground, swing set, or tree. 9-36 month age rated.
Item: MM00197
Features:
New Design 2022
Safety rated 50 lb
Rated for ages 9 months to 36 months
Full bucket seat
Adjustable safety belt
Sturdy plastic construction
Fully-assembled, ready to hang and ride!