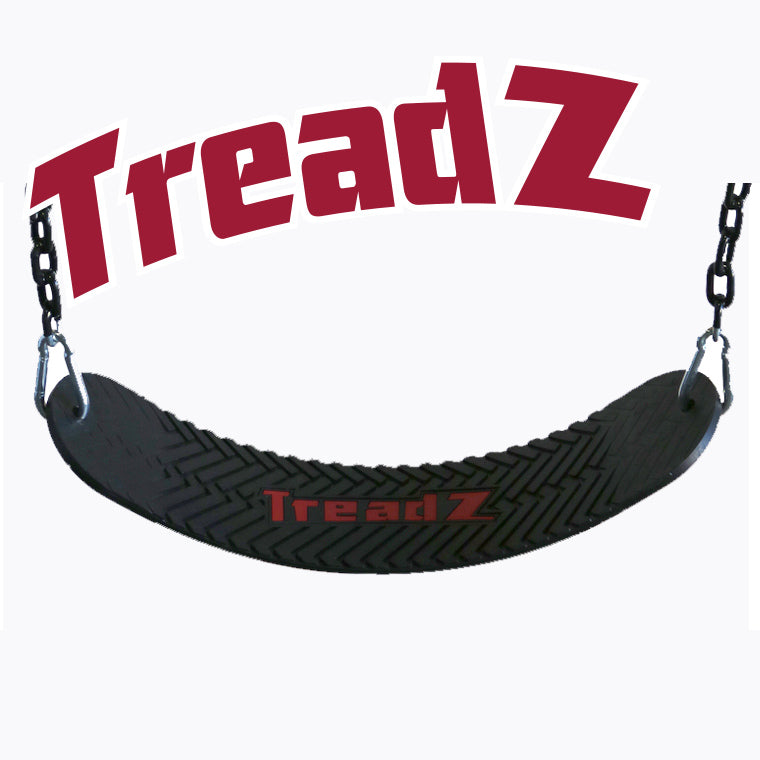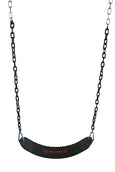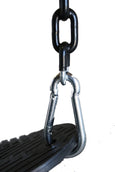 M&M's Treadz Belt Swing
$39.99 USD
Invite simple fun to your backyard with a swing. Limitless ways to play and swing on this recycled rubber treadz pattern belt swing. M&M's unique treadz pattern is molded onto an eco-friendly recycled rubber seat and hangs from substantial chains partially coated in black PVC for comfort and safety grip. This simple swing is a universal entertainment addition to your play structure or a favorite tree.

Item: MM00121
Features:
Safety rated to 300 lb capacity
Recommended for ages 3+
Two 58" chains with black PVC comfort grip
Eco-friendly recycled rubber seat
Two carabiner clips to securely attach chains to swing
Product covered by U.S. Patent No. 9,283,488 B2
Download the Treadz Instruction Manual
CALIFORNIA RESIDENTS |
Proposition 65 WARNING: This product can expose you to chemicals such as Benzo[a]pyrene and Chrysene, which are known to the State of California to cause cancer and birth defects or other reproductive harm. To learn more visit
OEHHA California Office of Environmental Health and Hazard Assessment
.